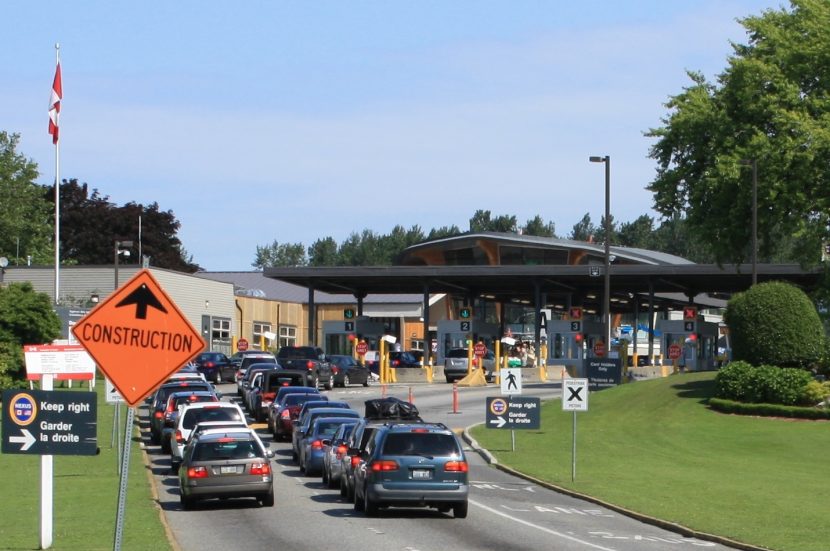 Traveling on home dialysis has become second nature for us, but it wasn't always this way. The first time we were preparing to cross the border from Canada into the U.S. was like a mission into the unknown.
We painstakingly researched rules around importing the machine and supplies for a vacation, then packed the equipment and boxes into every nook and cranny of our fifth-wheel trailer, along with the dogs, then set out, quite convinced we'd be turned back at the border. We were certain there'd be a problem that we'd overlooked, some crucial document or rule we'd hadn't foreseen. We were binge-watching Breaking Bad at the time and were pretty sure the dialysis machine would look suspicious.
Despite the cool autumn weather, we were sweating as we inched forward in the line-up at the border crossing. When our turn came, we rolled down the windows and handed our passports to the officials in the booth. Sure enough, they wanted to inspect the interior of the trailer.
My wife babbled nervously about the trip, making it look as though we were guilty of hiding something, then we waited silently outside the door of the trailer as the officials disappeared inside. Within a couple of minutes they returned. The older grey-haired man spoke up. There was an issue.
When we'd loaded the trailer, my wife had removed the dog food from its packaging to store it in a tin. At that time, and maybe still, there was an issue bringing lamb into the U.S. With a sigh of relief, I convinced them that it was salmon, not lamb. They took my word for it, rather than sniffing the food, then, with a friendly smile, sent us on our way. About a mile down the road, we pulled over, cheered loudly, then continued to head south.
We've never had any issue crossing the border into the U.S., Mexico, France, Spain, the UK, or Ireland with the dialysis machine or supplies. The officials have been courteous and friendly, and often with questions about dialysis. It's always interesting to hear their stories about a loved one who is facing dialysis.
My one piece of advice? Careful about the dog food.