---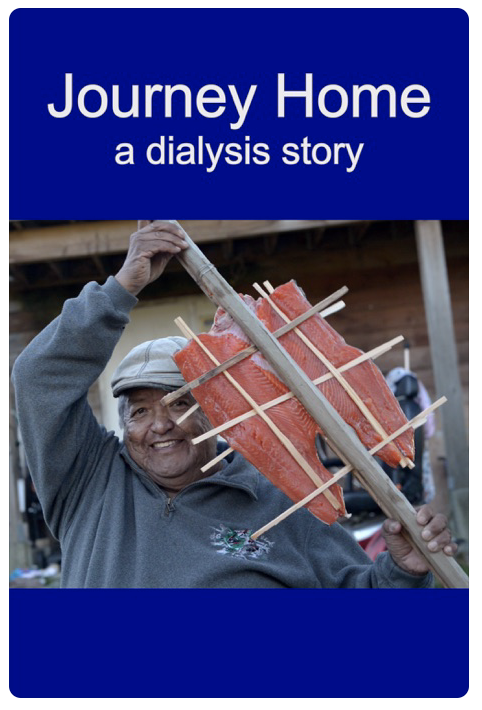 Hewlett Production Services provides this film with a variety of licensing options. We offer Standard Institutional Licensing to colleges, universities and qualified non-profits – the best option for multiple uses.
Please note that all licensing carries restrictions on audience numbers and/or geographic range.
STANDARD INSTITUTIONAL LICENSING
CLASSROOM RIGHTS – unlimited use in face-to-face classroom situations for the life of the DVD, restricted to a single campus or location. Please note that this license doesn't include digital transmission of any kind.
PUBLIC PERFORMANCE RIGHTS (PPR) permits educational and non-profit groups to exhibit Journey Home: A Dialysis Story to groups of 100 or fewer individuals where admission is not chargedfor the life of the DVD. However, if you intend to charge admission, expect an audience over 100, or publicly advertise the screening, then we ask that you contact us regarding an exhibition fee.
By purchasing a Standard Institutional License, you are agreeing to the conditions set out above.
OTHER LICENSING
Licensing for screenings with audiences over 100 people, and/or screenings in which admission is charged can be arranged on a case-by-case basis. A Digital Site License can also be arranged to suit the needs of the institution. DVD, BluRay, DCP or a direct digital download file are available for custom screenings.
CUSTOM SCREENING LICENSES (price varies) provide any group with a one-time screening, with fees based on the number expected to attend (or size of venue) and whether you plan to charge admission.
DIGITAL SITE LICENSE (DSL) allows colleges, universities and non-profits to locally host and stream to their community on a closed, password-protected system for the life of the digital file. Restricted to use on a single campus and to those enrolled in online classes at that campus.
Contact us to discuss Other Licensing. 
---
Journey Home: A Dialysis Story provides a stimulating basis for panel discussion at conferences. Do you want a filmmaker on your panel? Contact us.
---
FREQUENTLY ASKED QUESTIONS
Q. What are the benefits of a Digital Site License?
A. With a Digital Streaming License, Journey Home: A Dialysis Story can be viewed from multiple locations at once. A Blu-Ray or DVD is included in all Digital Site Licenses.
Q. Are universities or libraries responsible for uploading the film onto a locally hosted server themselves?
A. The purchaser receives a DVD, and the right to encode the film for their own system. Upon request, Hewlett Production Services will provide a download link to the high-res encoded file for a better viewing experience.
Q. How long does a Digital Site License last?
A. All Digital Site Licenses we offer are available for the life of the digital file.
Q. How do I purchase from Hewlett Production Services?
A. Standard institutional licenses can be obtained directly from our site. If you want to book a film for a community screening, contact us with the date you wish to hold a screening, the expected number of attendees, and whether you plan to charge admission.
We're happy to answer any other questions. Don't hesitate to contact us directly.